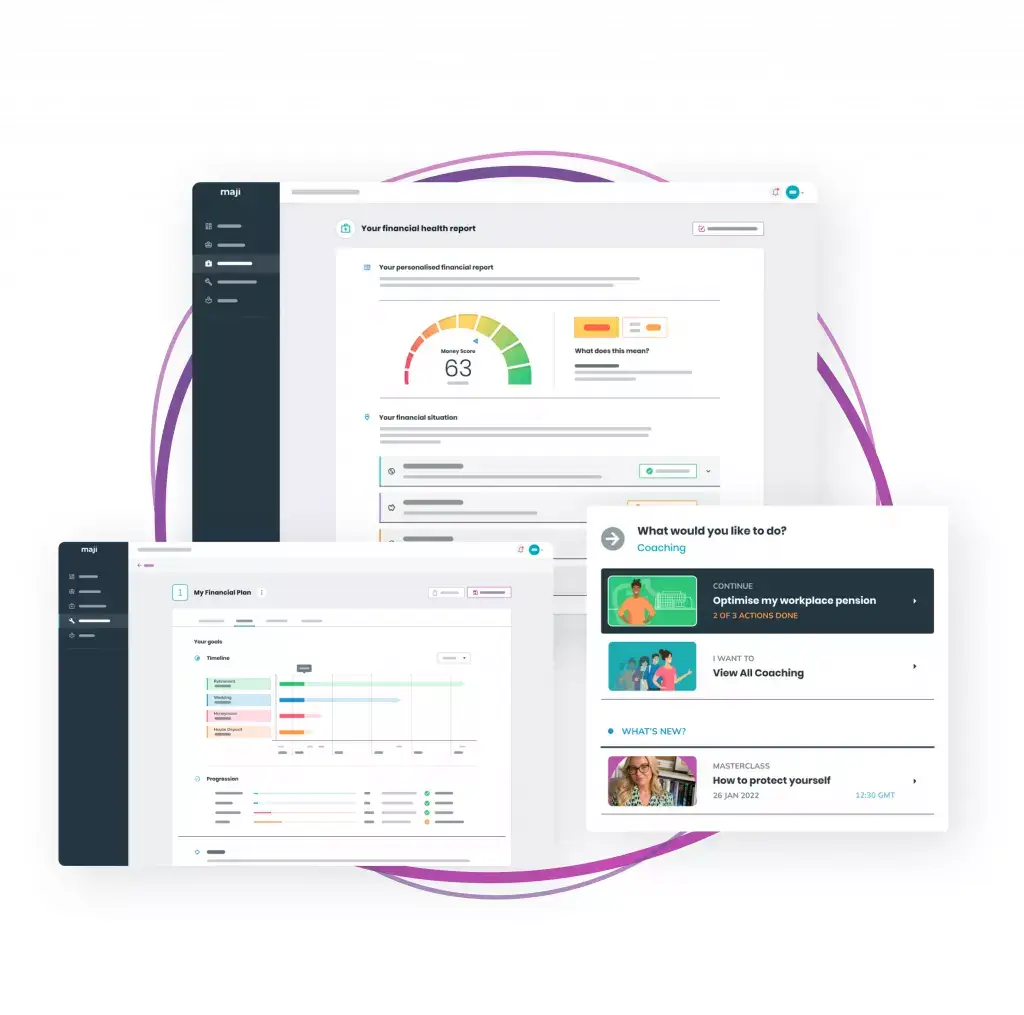 Increase pay and the bottom line with salary sacrifice
Our technology makes it easy to implement a pension salary sacrifice scheme. Learn more about how Maji can help you reduce National Insurance costs within one pay cycle.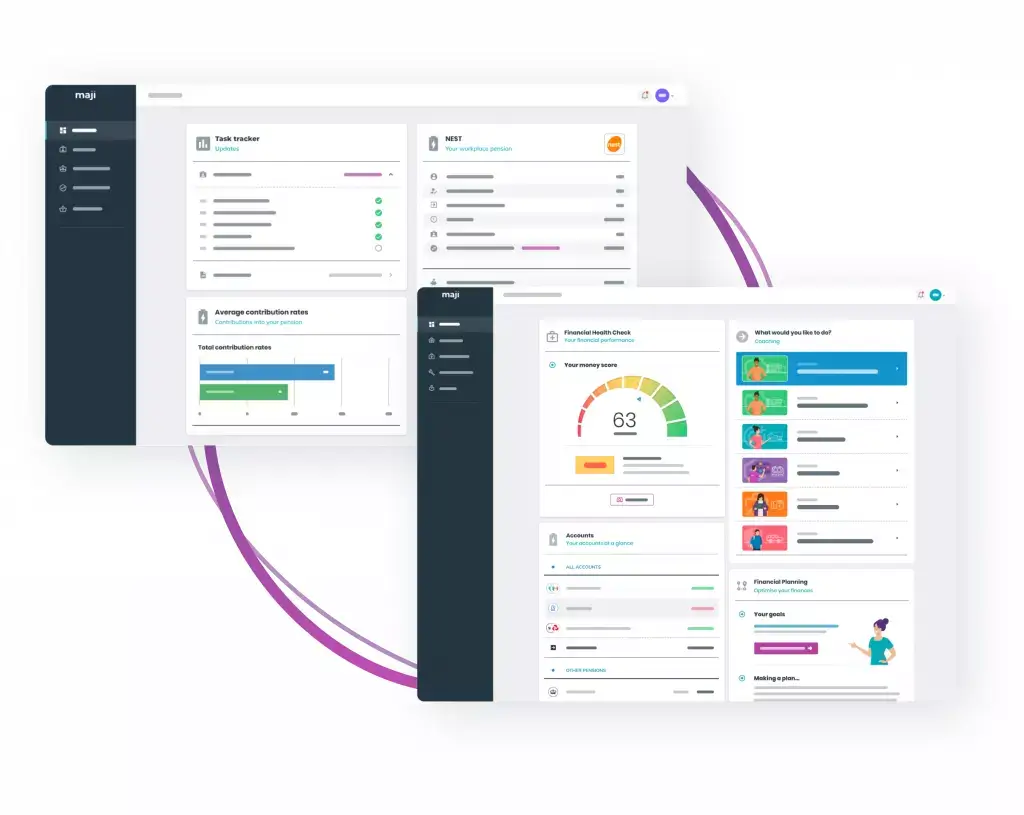 What is Maji?
Maji is a complete financial wellbeing and money management platform enabling you to track and improve the financial wellbeing of your employees.
Everyone worries about money, regardless of personal circumstances. Maji's powerful diagnostics allow you to deploy targeted solutions based on each individual's challenges and aspirations. Your employees will feel less stressed, more optimistic and more settled in their roles.
Join the growing list of companies offering Maji
Key benefits
Powerful data
Understand your people like never before!
Get access to unparalleled data to shape your wellbeing strategy and to make sure your benefit offer matches the needs of your people; learn about the money stresses facing your employees, as well as their current and future risks and opportunities.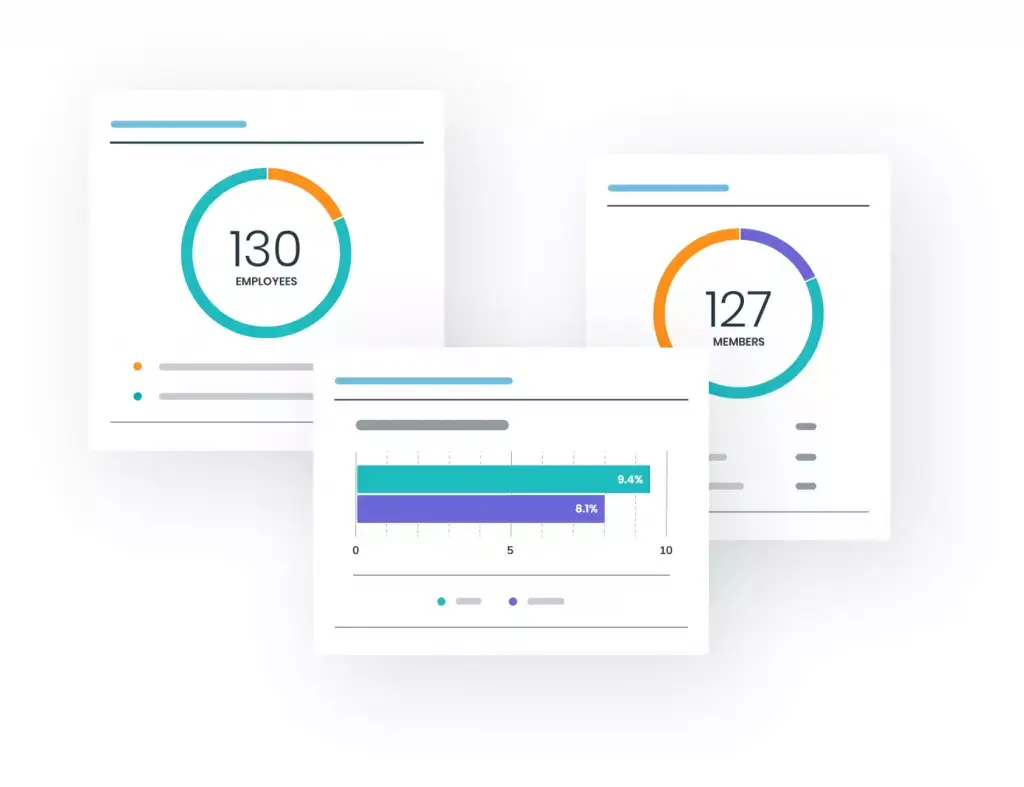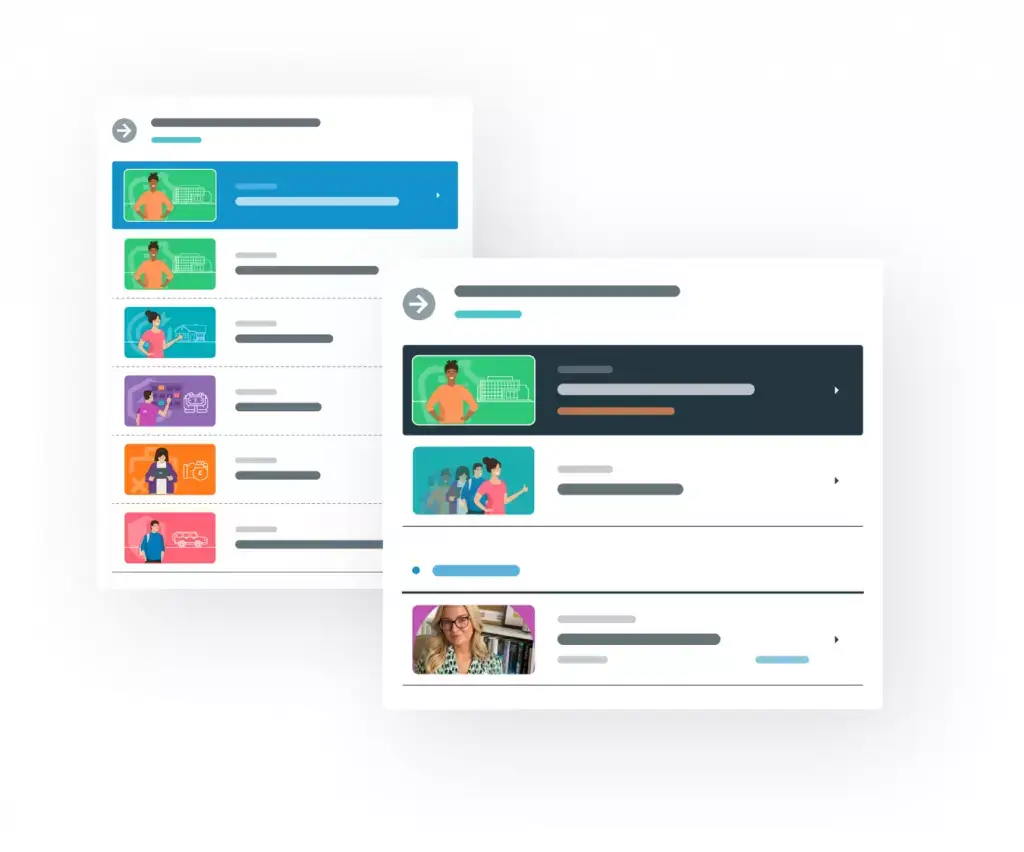 Action-focused financial education
Personalised for your employees!
Whether they're saving for a house, want to start investing or need to consolidate pensions, Maji's multi-format education (articles, live and on-demand masterclasses, videos and structured coaching journeys) will help them to take action, reducing their stress and improving outcomes.
360º money management tools
Financial control feels good.
Employees can track their cash, savings and investments, pensions, properties and loans in one place. They can also integrate their credit report, analyse spending and create budgets to manage their finances through a single platform.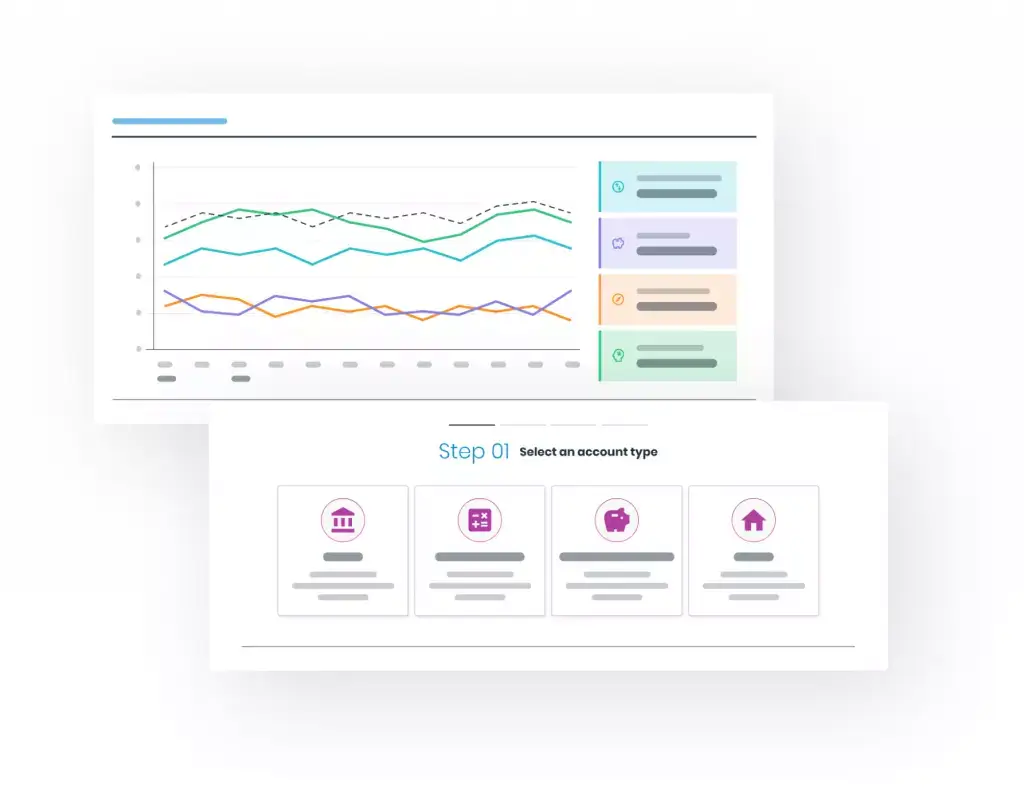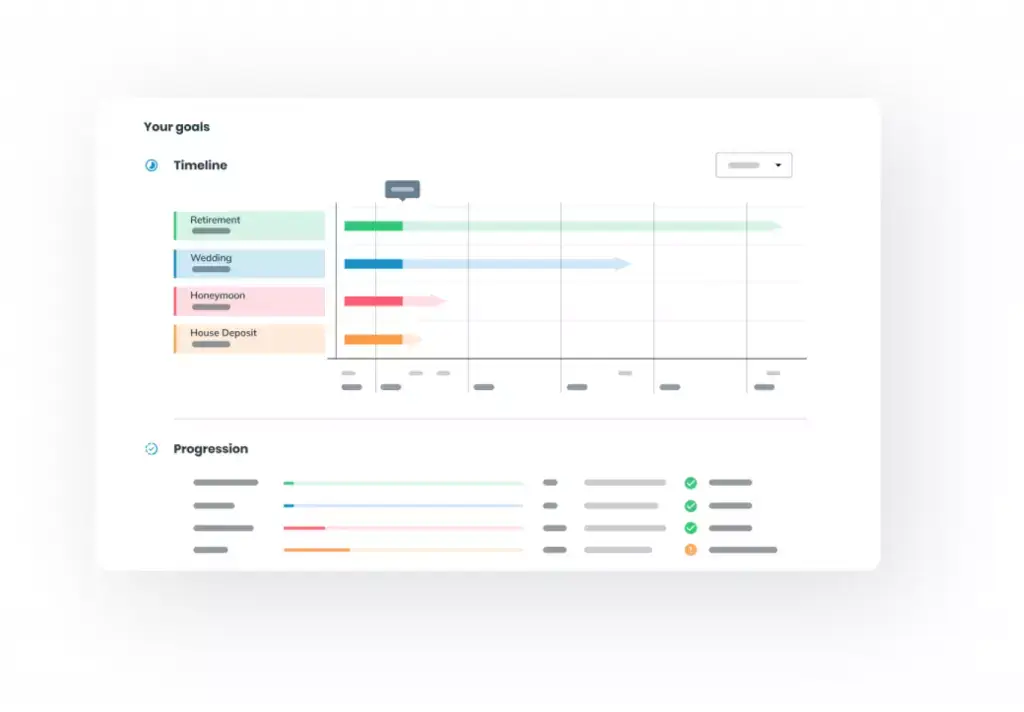 Financial planning services
Your employees will be 40% more likely to achieve their goals with a thorough financial plan.
Maji's accessible, market-leading tool helps your employees create their financial plan, which they can action with Maji's digital coaching, or share with a financial coach or advisor for a low cost review.
1-to-1 expert support
Sometimes your employees need the help of an expert.
With Maji, you'll offer access to trusted and vetted experts: money coaches, financial planners, mortgage advisors and estate planners.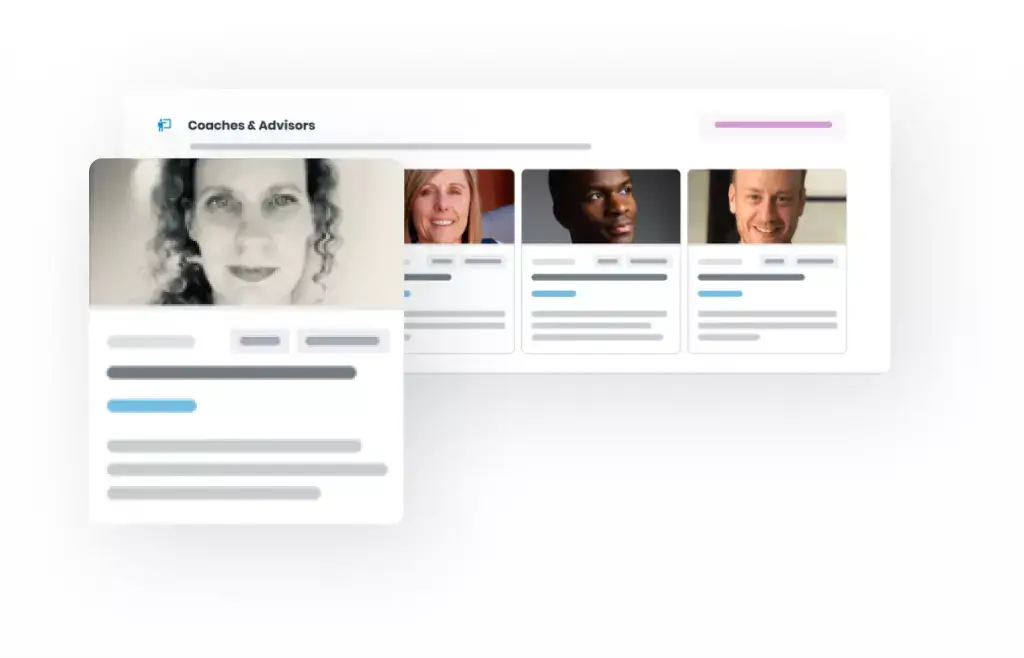 How we're different
If you'd like to know more, get in touch!
How Maji works for you
Step 1
Your dedicated account manager will get to know you and your company.
Step 2
Together you'll create your roll out strategy using a mixture of physical and digital assets.
Step 3
We'll feed back regular analytics to detail how your employees are making use of Maji
Book a no-obligation demo
Book your free, no-obligation demo with a member of our friendly customer success team.