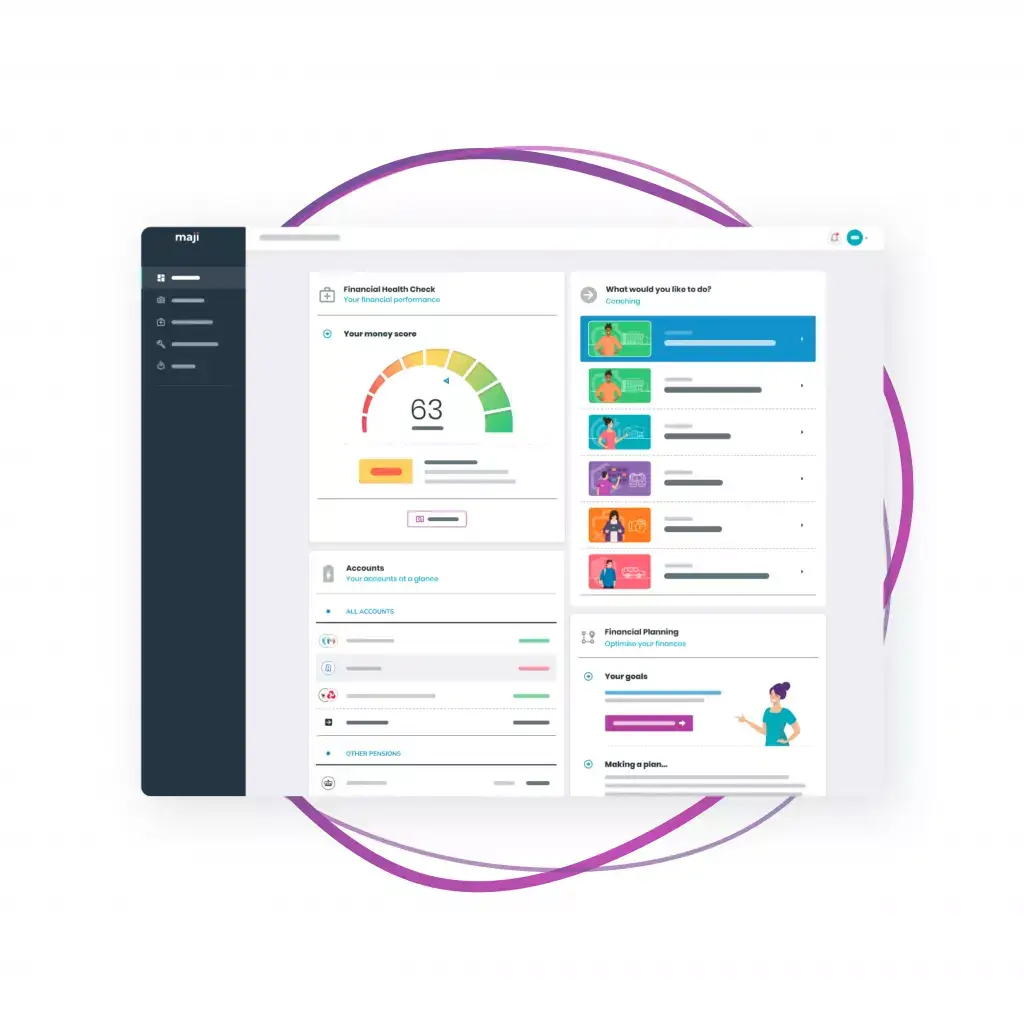 Join the growing list of companies offering Maji
A ready to go platform…
…that enhances your offer.
Maji is a complete financial wellbeing and money management platform enabling you to deliver best in class financial education and pensions engagement to your clients.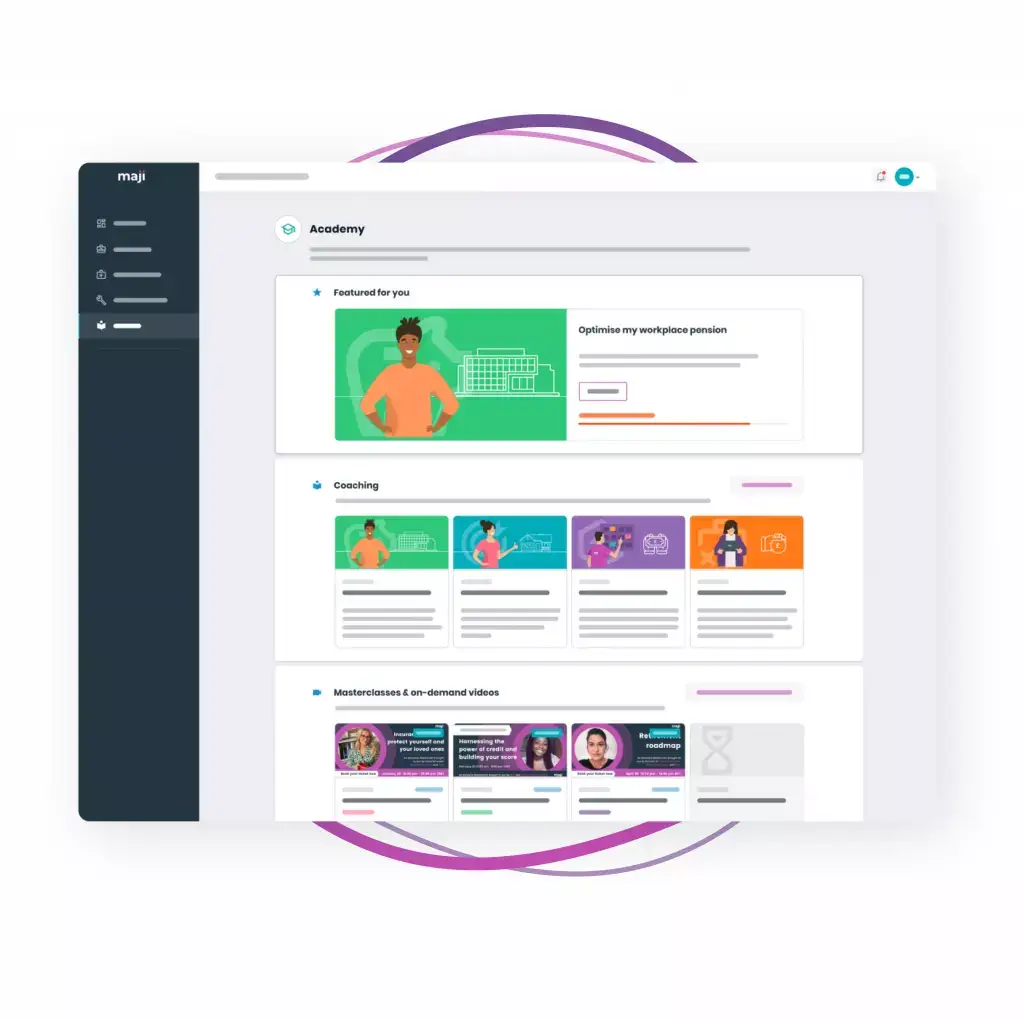 Market leading proposition
Maji combines unique action-orientated financial education with robust and sophisticated tools utilising the very latest in open banking real time technology. With Maji you'll offer the best financial wellbeing product in the market.
Richer client conversations
Maji gathers unparalleled data on the money stresses facing your clients' employees, as well as their current and future risks, goals and opportunities. Deep insights will add value to your client's wellbeing strategy and benefit review.
Drive benefit uptake
Seamlessly position your employee benefits and your clients' other existing employee benefits within Maji's personalised coaching and tools. Link them to employees' identified challenges, goals and aspirations in order to ensure clients and their teams make the most of what you have to offer.
Power your advisory services
Position your chosen financial advisory services within Maji's coaching and tools to maximise the support you offer your clients and their employees. Engage more clients with advice.
Utilise Maji's pension engagement technology
Our technology makes it easy to implement pension salary sacrifice, maximise ROI through increased pension contributions and supercharge engagement with the workplace scheme.
Book a no-obligation demo
Book your free, no-obligation demo with a member of our friendly customer success team.